Every time a new product is made it takes a lot of resources - raw materials, energy to manufacture and fuel to transport to the store.  Reducing and reusing is one of the most effective ways to conserve natural resources.  And there are actually a few easy ways to start and make an impact!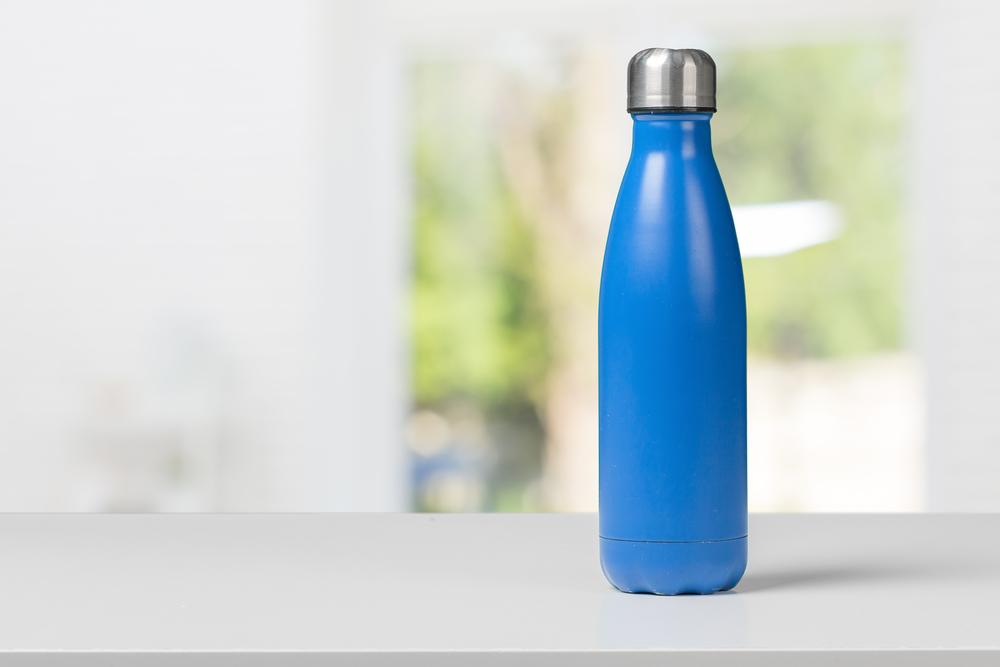 The recycling symbol actually represents three R's—Reduce, Reuse and Recycle.  Most people focus on Recycling, probably because that is the one we hear most about.  However, the first two—Reduce and Reuse—are far more effective at saving resources, energy, and money.
By reducing what we consume in the first place and reusing items when we can, we can significantly lower our impact in many ways.  Whenever we buy new things, it takes lots of energy and resources to create them.  Raw materials must be extracted from the earth or grown and then the product must be manufactured and transported.  When we buy less, we save natural resources and energy and reduce climate emissions.
The best news—it's easy!  It just takes a few minutes of research, creativity or planning to discover ways to reduce and reuse.  Check out some easy ways to get started below.
1
Get rid of junk mail & reduce paper use
Ditch the junk mail.  One of the easiest ways to get started is to reduce the amount of paper you use.  The first place to start?  Your mailbox.  Did you know that you can change your mail preferences online and get rid of the junk mail you receive?  Just go to https://www.dmachoice.org/ and sign up!
Go virtual.  Another easy way to reduce paper use is switching to online magazines and newspaper subscriptions and signing up for online bill pay and bank statements instead of paper copies.  Worried about having a paper trail?  There are secure backup options for your files both online and on your computer.  Make a backup if that feels more secure. Also, consider printing double-sided when possible and use scrap paper for notes.  It takes a lot of energy and resources to make paper, so reducing really makes a difference!
2
Choose reusable over disposable
 Disposable products waste significant resources.  Paper plates and cups, for example, use a huge amount of resources and energy to create, only to be thrown in the garbage after one use.  Whenever possible, avoid anything disposable and choose products that are reusable.  Some easy everyday ways to go reusable include: water bottles, coffee mugs, cloth bags for groceries, rechargeable batteries, reusable razors, gift bags, and cloth napkins.
Coffee mugs, t-shirts rags & diaper service.  That's quite a mix, but all have a solid impact.  Give them a try!  Bring your own portable coffee mug next time you buy coffee.  Old t-shirts make great rags instead of paper towels.  If you have a baby in diapers there are diaper services that will provide you regular pickup and delivery of clean reusable diapers.
3
Borrow, swap, sell, freecycle or share
 One of the best ways to reduce and reuse resources is to connect with your neighbors and borrow, swap, buy, sell, or share stuff.  If there is something you need only occasionally, consider borrowing or sharing with a neighbor or friend.  If there is something you don't need anymore, post it to Freecycle or sell it.  From borrowing a tool for a home repair to selling that extra bookcase, you can find many resources in your neighborhood.
The basic rule:
Before you throw something out, think about whether someone else could get good use out of it.  

Before you buy something new, think about whether you really need to!
Connect with neighbors.  Most neighborhoods have some way to communicate and post messages, from bulletin boards to email lists to Nextdoor.  If your neighborhood isn't on Nextdoor yet, consider checking it out.  It's a great, free tool for communicating, posting and sharing information.  It makes it easy to hear about stuff your neighbors have to sell or give away and it's easy to post when you are looking for something to borrow or sell.  Google groups are also a simple easy way to communicate with neighbors.
Expand your circle.  To expand your options, larger lists like Freecycle and Craigslist provide another great resource to post your item or search for something you need.  Another option is to use or start a lending library in your neighborhood to share and borrow tools and portable appliances or electronics.  Reducing and reusing with your neighbors saves energy and resources. It is also a chance to meet your neighbors!  You may find you have other things in common and other ways to connect.
Consider renting.  Another option for things you use occasionally is renting.  Many hardware stores have tool rentals, and many sporting goods stores rent camping and other sports equipment.  This not only saves resources but it can also save you quite a bit of money.  Some other great rental items include cars, bikes, party supplies, textbooks, and formal or designer clothes.
Donate.  If you don't need it anymore, consider donating.  If items are gently worn, passing them on to someone who can use them will save resources and reduce your impact.  It also helps others by making low-cost items available to help meet a tight budget.  From furniture to appliances, tools, clothing, books, and toys, almost anything can be passed on to someone else to enjoy.  There are many organizations like Goodwill, Salvation Army, Habitat for Humanity ReStores, and local shelters and churches that will be happy to receive your donated items and find them a new home.  Donations are generally tax deductible.  Don't forget to ask for a donation receipt!
Buy used.  Buying used can save lots of money and make a big difference in your budget.  In addition to your neighborhood lists, there are many other places to shop for used items including Ebay, yard sales, and consignment and antique stores.  Every time you buy used, you save lots of energy that would have been used to create new stuff!
 Remember when your grandma would sew on the button that came off or when your fixed your bicycle instead of scrapping it?  Many things have gotten more complicated and harder to fix on our own, but there are still many things worth fixing. If you have an item that needs repair, don't just throw it out!  First, see if you can fix it or have it repaired for a reasonable price.  If not, consider posting it on your neighborhood list and you might find someone else who is handy who will take it for free and fix it.  Some items that are great candidates for repair: clothes, furniture, appliances, bicycles, toys and more.
In fact, Repair Cafes are popping up all over where people come together and help each other fix items.  If you don't know how to fix it, bring it to a repair cafe, find tools, and get expert help.  Check the map of Repair Cafes to see if there is one in your area.  If there isn't one nearby, consider starting one!
4
Shop smart when buying new
Of course, there will be times that you will need to buy something new.  The good news is there are some easy ways to make sure your purchase has as little impact as possible.
Choose quality.  First, look for well made, quality items that will last.  This might cost a bit more upfront, but you will generally save a lot by not having to replace the item right away.  This is especially true for larger purchases like furniture and major appliances.  Once you purchase it, make sure to clean and maintain it for even more savings over time.  
Choose items with less packaging.  Packaging makes up a large portion of what gets sent to the landfill, particularly styrofoam and other packing materials that are difficult to recycle.  Before you make a purchase, notice how much packaging you'll have to throw away.  If two products are equally good, consider choosing the one with less packaging.  In addition to filling up our landfills, packaging requires energy and resources to make—mostly low-quality plastic made from fossil fuels—and even more energy to cart away as garbage.
Buy in bulk.  One great way to avoid extra packaging is to buy in bulk.  Some items to consider buying in bulk include nonperishable goods like shampoo, toilet paper, and peanut butter.  This not only saves on packaging, but it will also save you money!  You can make using bulk items less cumbersome by refilling smaller containers for daily use.
Congrats!  You've committed to reducing what you send to the landfill whenever you can—saving resources, energy, and money!  Don't forget to recycle things that can't be reused!  Learn more on the Recycle Action page.