Buying local and organic benefits the environment, your family and your community.  Organic food reduces the use of harmful chemicals and buying local reduces transportation emissions and supports local businesses and farmers in your community.  And organic food is healthier and tastes better!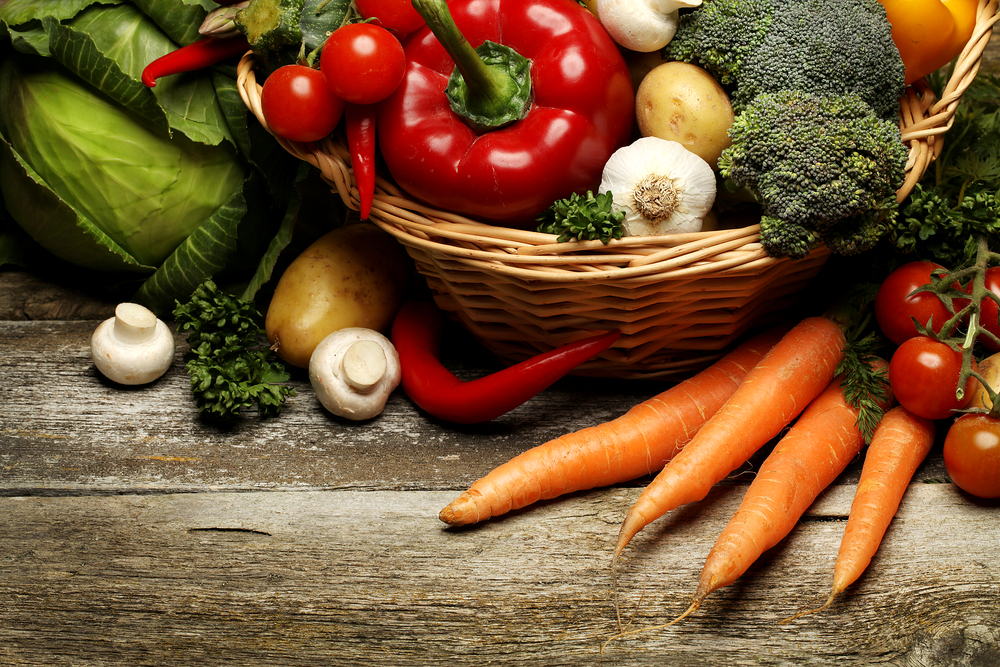 Buying organic foods and local products benefits both the environment, your family and the community.  Organic food is grown without many chemicals, pesticides, hormones and antibiotics that are harmful to the environment and our health.  Buying local products support your local community.  Choosing to buy local and organic is an easy way to make a big impact! Read on to learn more about the benefits and tips on buying local and organic.
1
Learn more about the benefits of buying local and organic
Benefits of buying organic:  Organic food is grown without many harmful chemicals, pesticides, hormones or antibiotics.  This can create healthier food. In fact, research has found that milk, cheese, and yogurt from organic cows contains over 30% more heart-healthy omega-3 fatty acids than non-organic alternatives and organic based food crops are up to 60% higher in key antioxidants.  
In addition, many chemical fertilizers used in conventional growing require large amounts of fossil fuels to create and then release nitrous oxide, a very powerful greenhouse gas.  In addition, these chemicals end up in rivers, streams, and groundwater, contaminating water supplies and endangering animals, birds, and people. Fertilizer contaminated groundwater can be toxic to people and these chemicals also cause the "dead" zones in oceans around the world.  Organic farming uses natural fertilizing methods which help to keep our environment healthy and keep dangerous climate emissions out of our atmosphere.
Benefits of buying local:  Buying local can, in some cases, reduce transportation and delivery costs.  This is not always the case—it depends on the product and can have a smaller impact than you would think.  However, buying local almost always supports your community! Research shows that out of $100 spent at a local business, $68 stays in the community, whereas with a non-local business that drops to $43.  Locally owned businesses keep the money local, invest in the local community, create jobs and reduce dependence on imports. This creates a healthier, more self-sufficient and resilient community.
Read on to learn tips on choosing organic and local products!
2
Tips on organic labeling
Organic labeling can be confusing.  Here are a few tips on buying organic.
 Organic or "natural" labeling can be confusing.  To make sure you are buying certified organic products, look for the USDA Organic label. USDA organic certification means that at least 95% of the ingredients are certified organic.  Be wary of "made with organic" labels, as only 70% of the ingredients must be organic.
Talk with local growers at the farmers market.  Labels that say "natural" are not certified organic and this label can mean many different things.  The one exception is if you are shopping at your local farmer's market. Talk with the local growers about their growing practices because it is often expensive for smaller farmers to go through the process for formal organic certification.  Some use organic growing practices without the label. Ask them for more information on their practices and use your best judgment when purchasing.
What does a USDA Organic certification mean?
To obtain USDA organic certification farmers must follow strict practices around what can and cannot be added to the foods.  For USDA organic meat, the certification requires that animals are raised in more natural living conditions than necessary for conventional meats.  The animals' food must also be 100% organic and the use of antibiotics and hormones are prohibited.  For organic produce, the certification calls for the soil to be clean of prohibited substances, like most synthetic fertilizers and pesticides, for three years prior to harvest.  Finally, processed and multi-ingredient organic certified foods prohibit the use of artificial preservatives, colors or flavors.
3
Tips on buying organic & local
Organic foods with the most benefit.  Organic products can sometimes be more expensive than their conventional counterparts.  If you are on a budget and need to prioritize which organic food to choose, there are a few foods that will have the most health and environmental benefit.
These foods have been found to have the highest levels of dangerous chemicals with conventional farming.  
Meat & Poultry - organic meat and poultry are raised without the use of antibiotics, a practice that has triggered a rise in antibiotic-resistant bacteria.  Organic meat is also raised without hormones.  Research suggests a strong connection with hormones given to cattle and cancer in humans. Buying organic meat and poultry avoids both hormones and antibiotics.

Milk - similar to beef, organic milk avoids the hazardous hormones and antibiotics used in raising cattle.

Fruit - strawberries, apples, grapes (including raisins and wine), peaches, imported nectarines, and blueberries

Vegetables - celery, spinach, sweet bell peppers, cucumbers, cherry tomatoes, potatoes, hot peppers, kale, collard greens, zucchini and lettuce

Coffee & Chocolate
Some foods with the lowest levels of pesticide residues with conventional farming include avocados, pineapples, onions, kiwi, cauliflower and sweet potatoes.
Tips on buying local
Look for the "local" label or on the product packaging.  When shopping, look for "locally grown" or "locally produced" labels now used in many stores.  If you don't have these labels, check the foods you buy most often and look for the location on the product labeling.  Nearly all foods will list the location of where the food is produced somewhere on the label.  This takes a bit extra time, but if you check a few items each time you shop, soon you will know where all your products come from.  If available in your town, shopping at a farmer's markets is a great way to buy locally grown foods.
Buy in season.  When you buy food that is in season, you are more likely to be buying local.  For example, if it is winter and cold where you live, there are likely no local oranges being grown.  Eating in season also helps you to appreciate our seasons and the connection from our food to the earth.  And it can save money!  Out of season food is grown farther away and often costs more.  To find what foods are in season for your area check out this seasonal food guide.
Commit to buying local and organic when you can (when products are available and in your budget).  Then mark this action done!